ZeTime is able to receive virtually all notifications received by your phone.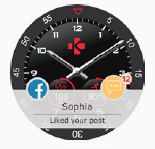 Each notifications will appear over your selected watch face with its dedicated icon to identify the service. Some notifications may be identified with a blue generic icon.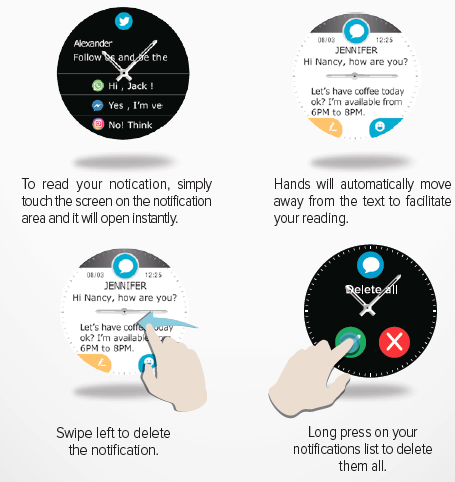 Calendar events: ZeTime synchronizes your events from your calendar. You can see your next upcoming 16 events in your ZeTime. Your smartwatch will notify you of upcoming events when an event is happening. You can slide to discard this event.
Note: Reply option is only available for Android users.