Once a scale has been already installed, you can connect your account to the scale by following the steps below:
1. Download the MyKronoz App on the App Store or Google Play store.
2. Open the MyKronoz App on your mobile device and select Smart home.
3. Create a user account or login with your existing account.
Follow the on-screen instructions to register and set up your personal profile. Make sure you enter your profile data correctly as it is used to accurately calculate your BMI and body composition.
4. Follow the on-screen instructions:
• If you wish to connect to already installed scale, select:
I'm joining a scale that's already set up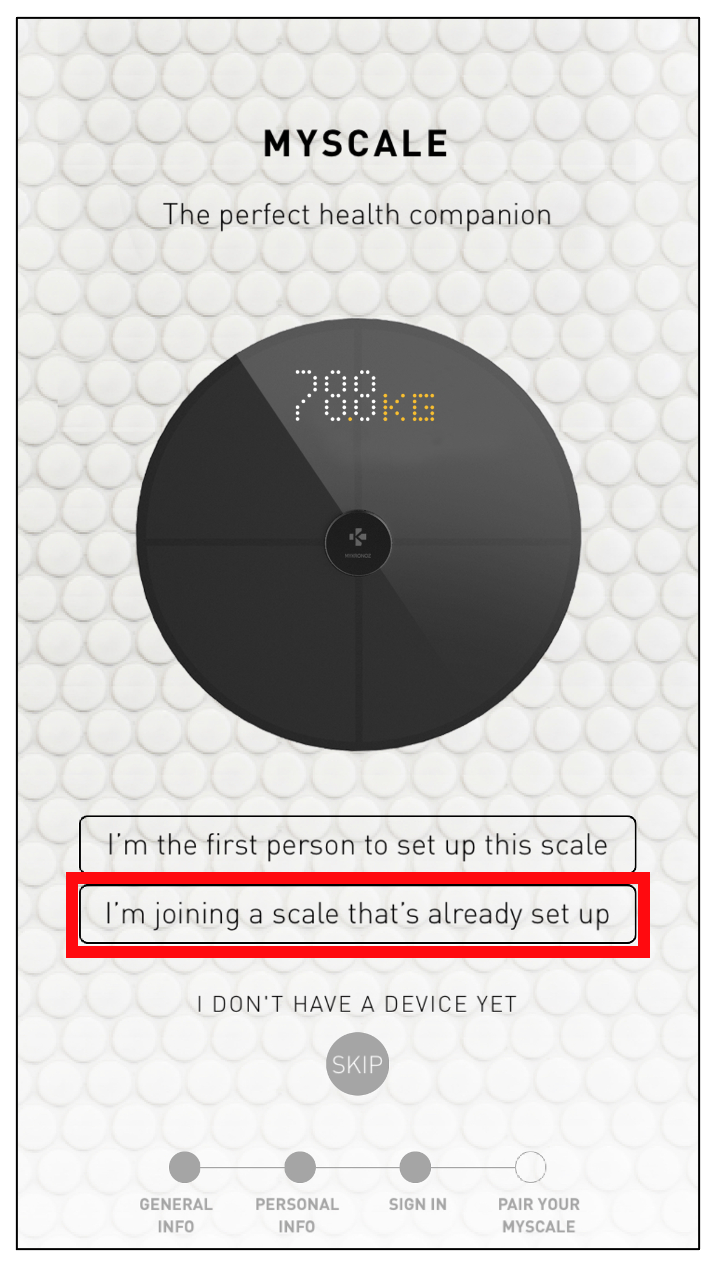 5. Make sure to enable Bluetooth®
6. Follow the on-screen instructions and step on MyScale to light up the screen
and setup the scale.