MyScale may assign your weigh-in to a guest when:
• You do not have a user account associated with the scale. Therefore, it cannot recognise you and only displays your weight.
• If your weight varied about more or less 2/3 Kg (4,4/6,5 Lb) since your last measurement.
When this happens, the scale shows the interface below: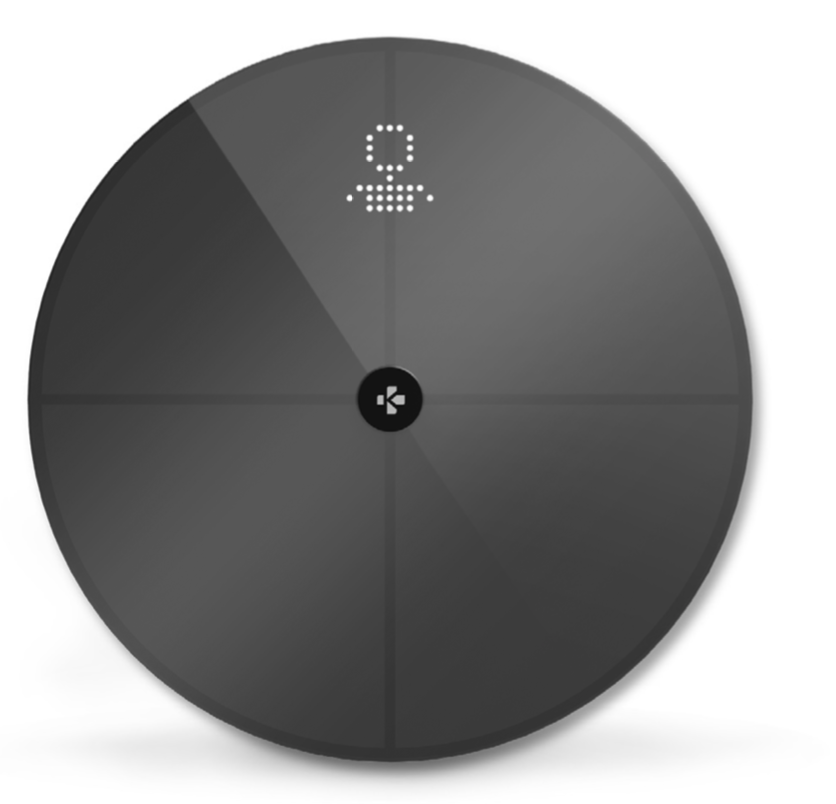 In this case, follow the steps below:
1. Open the MyKronoz App
2. Select Settings tab
3. Select Advanced Settings
4. Tap on Assign weigh-ins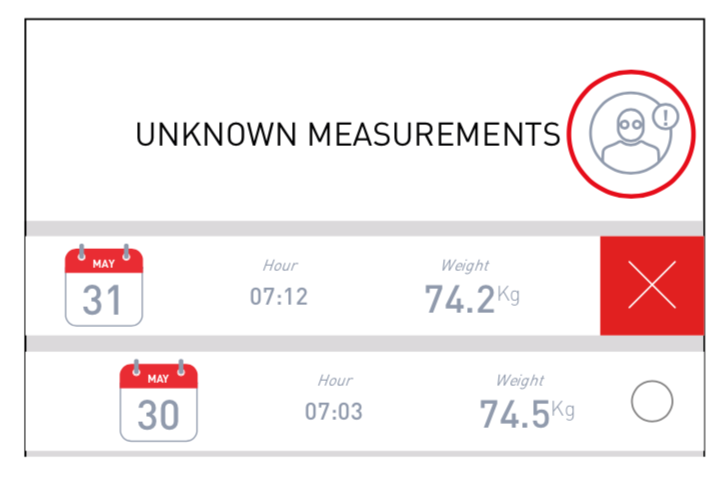 5. Tap on the icon at the top right corner of the screen and follow the on-screen instructions
It will take new measurement to send the new information to MyScale. Then you will be recognized again.
To assign unknown measurements to your profile:
1. Open the MyKronoz App
2. Select Settings tab
3. Select Advanced
4. Tap on Assign weigh-ins
5. Select the measurements you want to assign to your profile