Once you've successfully installed your MyScale on your account, you can invite up to 7 users to join your scale. There is a limit of eight users per scale.
To invite users and allow them to enjoy all the features of MyScale, follow the instructions below:
Invite users after the first setup
1. Tap on Generate a QR code button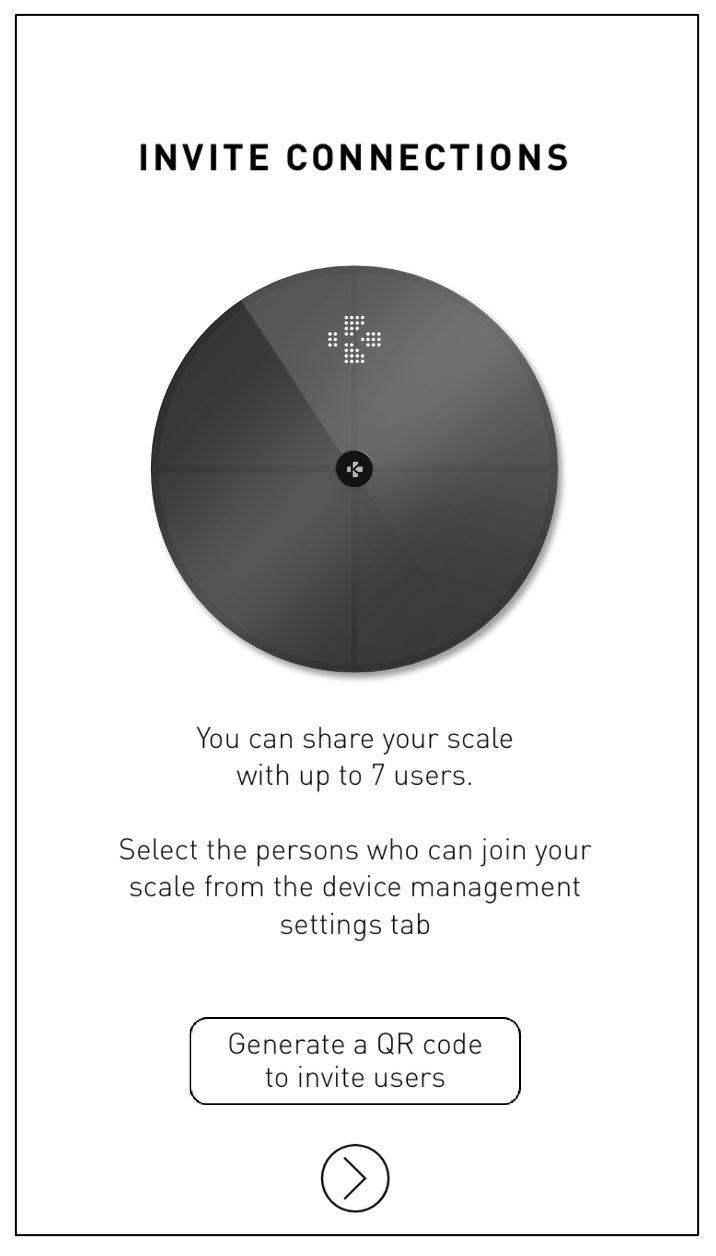 2. Invite new members who wish to join MyScale to download the MyKronoz app from the Playstore or App store.

3. Once downloaded:
• Invite Android users to scan the QR code using a QR code reader
• Invite iOS users to scan the QR code directly from the phone's camera
After scanning the QR code with their phone, they will be redirected to the MyKronoz mobile app in order to create their own account and setup their profile with the scale.
Invite users from Device management tab
IMPORTANT NOTE
Only the person (administrator account) who set up the scale for the first time can invite new users at any time.
1. Open the MyKronoz App
2. Tap on Settings tab
3. Select Device Management
4. Select Share
5. Follow the instructions on-screen